At A La Carte Rentals, we offer a wide variety of serving equipment for event rentals in Tuscon. If you do not see what you are looking for on this page, do not worry! We have a very large supply of serving equipment and will be sure to have whatever it is that you are looking for! Please feel free to contact us with any questions!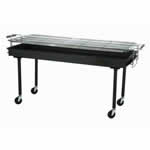 5′ Grill Tucson Party Rentals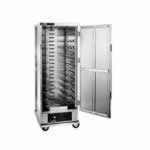 Warm Holding Containers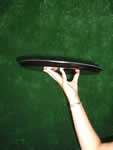 Cocktail Trays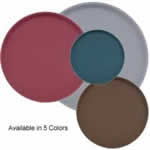 Colored Trays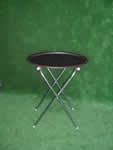 Trays and Tray Jacks
Would you like a free quote? A La Carte Rentals is a click away! Plan your Tucson AZ event rentals today!
ITEM # FOR WEBSITE PICS
ITEM
ACTUAL
Beverage Containers:
FE1
Beverage Tub – Copper or Silver
$ 13.00
FE2
Beverage Tub – Copper or Silver (3-Pack 80 Cans)
$ 33.00
FE3
Champagne Fountain 3 Gallon
$ 70.00
FE4
Champagne Fountain 5 Gallon
$ 80.00
FE5
Champagne Pontrelli Fountain 7 Gallon
$ 90.00
FE6
Dispenser Blue Ceramic w/Spout
$ 20.75
FE7
Dispenser Clear Glass w/Spout
$ 17.25
FE8
Dispenser Clear Plastic w/Spout
$ 11.50
FE9
Dispenser Insulated Thermo-vat w/Spout
$ 25.50
FE10
Ice Bucket Metal w/Scoop
$ 3.50
FE11
Ice Chest 80 QT
$ 23.00
FE12
Ice Chest 150 QT
$ 35.00
FE13
Igloo Cooler w/Spout
$ 10.50
FE14
Jockey Box for 2 Full Kegs w/CO2 (Domestic Beer Only)
$ 95.00
FE15
Kegerator 1 Keg
$ 175.00
FE16
Kegerator 3 Keg
$ 275.00
FE17
Trough 90 Gal 4′ x 3′ x 2′
$ 35.00
FE18
Trough 200 Gal 8′ x 3′ x 2′
$ 60.00
FE19
Water Pitcher Glass
$ 2.25
FE20
Water Pitcher Plastic
$ 1.25
FE21
Wine Bucket
$ 10.00
FE22
Wine Bucket Stand
$ 5.00
Chafing Dishes:
FE23
6 QT Round Includes 1 Sterno
$ 23.75
FE24
8 QT Oblong Includes 2 Sternos
$ 24.75
FE25
8 QT Oblong Roll-Up Lid Includes 2 Sternos
$ 28.25
FE26
Extra Pan
$ 4.50
FE27
Extra Sterno
$ 3.50
FE28
Serving Fork, Spoon or Tong
$ 1.25
Coffee Equipment:
FE29
30 Cup Coffee Maker
$ 30.00
FE30
50 Cup Coffee Maker
$ 35.00
FE31
100 Cup Coffee Maker
$ 55.00
FE32
Coffee Air Pot
$ 17.50
FE33
Coffee Cup
$ 0.75
FE34
Coffee Cup w/Saucer
$ 1.50
FE35
Coffee Irish Mug Clear Glass
$ 0.70
FE36
Creamer Stainless Steel
$ 2.50
FE37
Creamer White
$ 2.50
FE38
Insulated Coffee Carafe – Black or White
$ 4.75
FE39
Insulated Cream Carafe – Black or White
$ 4.75
Grills & Griddles:
FE40
Charcoal Grill 2′ x 5′
$ 80.00
FE41
Gas Grill 2′ x 5′ w/2 Propane Tanks
$ 200.00
FE42
Gas Grill 2′ x 5′ w/Out Propane Tanks
$ 130.00
FE43
Griddle 2′ x 3′ Attachment Only
$ 30.00
FE44
Griddle 23″ x 36″ w/Propane Tank
$ 100.00
FE45
Grill Utensils
$ 10.00
Kitchen Equipment:
FE46
Cambro Insulated Carrier 24″ L x 17″ W x 20″ H
$ 40.00
FE47
Deep Fryer Electric w/2-Basket Table Top
$ 70.00
FE48
Deep Fryer w/Propane Tank w/2-Basket Floor Stand
$ 150.00
FE49
Food Warmer Holding Oven Cabinet (Does Not Include Sheet Pans) 24″ L x 25″ W x 65″ H
$ 150.00
FE50
Food Warmer Sheet Pan 18″ x 26″
$ 7.00
FE51
Heat Lamps
$ 30.00
FE52
Rotisserie (Up to 120 Lbs.)
$ 190.00
FE53
Standard Refrigerator
$ 140.00
FE54
Trash Can LG w/Out Liner
$ 6.00
FE55
Trash Can SM w/Out Liner
$ 3.00
FE56
Trash Can White w/Out Liner
$ 5.00
FE57
Trash Can Linen Cover
$ 10.00
Trays:
FE58
Bus Tub
$ 4.00
FE59
Cocktail Tray Oval 27″ x 22″
$ 11.00
FE60
Cocktail Tray Oval 31″ x 23″
$ 12.50
FE61
Cocktail Tray Round 11″
$ 6.50
FE62
Cocktail Tray Round 14″
$ 7.50
FE63
Tray Stand
$ 7.50
FE64
Waiter Station (Tray Stand, 60″ Topper w/Bus Tub)
$ 17.50
Serving Dishes & Utensils:
FE65
3-Layer Oval Clear Plates w/Wrought Iron Stand
$ 15.00
FE66
3-Layer Round White Plates 10.5″ w/Chrome Stand
$ 15.00
FE67
Bread Basket Nickle
$ 3.00
FE68
Bread Basket Woven
$ 1.50
FE69
Carving Set (Fork & Knife)
$ 8.00
FE70
Cupcake Serving Tower Plastic
$ 8.00
FE71
Cupcake Serving Tower Silver
$ 30.00
FE72
Pie Platter
$ 1.25
FE73
Pizza Plate
$ 1.25
FE74
Punch Bowl Etched Glass w/12 Cups
$ 20.00
FE75
Punch Bowl Glass
$ 15.00
FE76
Punch Bowl Nickel
$ 25.00
FE77
Rectangular Platter 17″ L x 12″ W White w/Silver Trim
$ 9.00
FE78
Rectangular Platter 20″ L x 14″ W Silver or White w/Silver Trim
$ 12.00
FE79
Salt & Pepper Shakers Set
$ 2.50
FE80
Sauce or Gravy Boat
$ 3.50
FE81
Serving Bowl LG
$ 6.50
FE82
Sugar Bowl
$ 1.50
Specialty:
FE83
Popcorn Machine w/Supplies for Approx. 50 People
$ 100.00
FE84
Additional Supplies for Approx. 50 People
$ 20.00