table rentals Tucson-When choosing a table rental for your event keep in mind the shape of the room, the height of the ceiling the number of guest. Choosing a rental table that will seat more people will cut down in the number of linens, center pieces and table ware. Let one of our consultants help with your event, and guide you to the correct table rentals in Tuscon! Don't forget all the other party rentals in Tucson, A La Carte can help your party be a great success.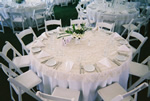 Round 72 in Table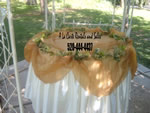 Cake Table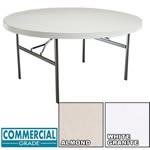 Round 60 in Table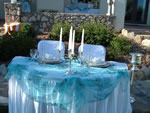 Sweet Heart Table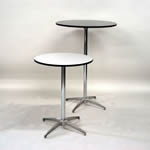 Cocktail Table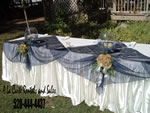 Head Table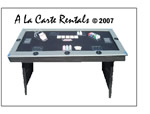 Poker Table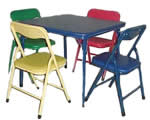 Kids Table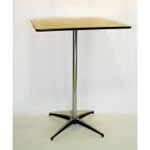 Square Cocktail Table
Would you like a free quote? A La Carte Rentals is a click away! Plan your Tucson AZ event rentals today!
| | | |
| --- | --- | --- |
| ITEM # FOR WEBSITE PICS | ITEM | Price |
| TBL1 | 6′ Banquet Table (Seats 6-8) | $ 10.00 |
| TBL2 | 8′ Banquet Table (Seats 8-10) | $ 11.00 |
| TBL3 | 6′ Banquet Bar Table 42″ High | $ 22.50 |
| TBL4 | 6′ Conference Schoolie 6′ x 18″ | $ 12.75 |
| TBL5 | 8′ Conference Schoolie 8′ x 18″ | $ 13.75 |
| TBL6 | 6′ Conference Schoolie 42″ High | $ 13.75 |
| TBL7 | 24″ Round Cocktail Table 30″ High | $ 10.50 |
| TBL8 | 24″ Round Cocktail Table 42″ High | $ 12.25 |
| TBL9 | 36″ Round Cocktail Table 30″ High | $ 11.00 |
| TBL10 | 36″ Round Cocktail Table 42″ High | $ 13.00 |
| TBL11 | 36″ Square Cocktail Table 30″ High | $ 11.00 |
| TBL12 | 36″ Square Cocktail Table 42″ High | $ 13.00 |
| TBL13 | 48″ Round Table (Seats 4-6) Available w/Umbrella Hole | $ 9.50 |
| TBL14 | 60″ Round Table (Seats 8-10) Available w/Umbrella Hole | $ 11.00 |
| TBL15 | 72″ Round Table (Seats 10-12) Available w/Umbrella Hole | $ 14.00 |
| TBL16 | 36″ Card Table (Seats 4) | $ 9.50 |
| TBL17 | 48″ Square Table (Seats 2-4) | $ 9.50 |
| TBL18 | 60″ Square Table (Seats 10-12) | $ 14.00 |
| TBL19 | 6′ Children's Table (Seats 8-10 Kids) | $ 10.75 |
| TBL20 | Toddler Table (Seats 4 Toddlers) | $ 7.25 |
| TBL21 | Sweetheart Table Half Moon | $ 18.00 |
| TBL22 | Sweetheart Table Antique | $ 60.00 |
| TBL23 | 6′ Serpentine Table (Seats Max 4) | $ 15.00 |
| TBL24 | 8′ Serpentine Table (Seats Max 5) | $ 16.00 |
| TBL25 | Farm Table SM 8′ x 38″ | $ 70.00 |
| TBL26 | Farm Table LG 8′ x 64″ | $110.00 |
| | Set-Up & Breakdown Per Table | $ 4.00 |
| TBL27 | Table Number Holder | $ 4.00 |