To keep your beverages at the right temperature we have a variety of alternatives from 1 chilled bottle to 300 or to keep your coffee hot and fresh from a few cups to 60 cups. Keep on mind that we are always adding to our inventory, so if you don't see it. Call or e-mail to inquire. A La Carte Rentals is always here to serve you.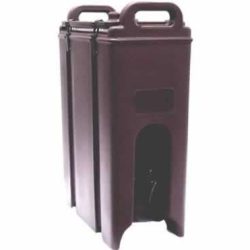 Cambro Beverage Containers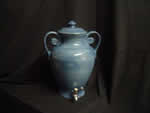 Ceramic Beverage Dispensers
Champagne Fountain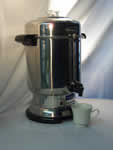 Coffee Makers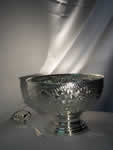 Punch Bowl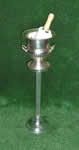 Wine Bucket with Stand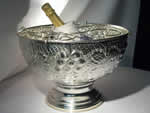 Wine Chiller Up to 5 Bottles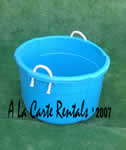 Beverage Plastic Tub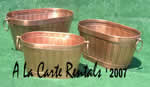 Copper beverage-containers
Would you like a free quote? A La Carte Rentals is a click away! Plan your Tuscon AZ event rentals today!